PUNJABI CHAMBER OF COMMERCE IS BASED IN NEW JERSEY (US) HAVING CHAPTERSACROSS THE GLOBE AND SPREADING TO VARIOUS STATES OF INDIA)20TH JUNE, SATURDAY 2020
NEW DELHI : Punjabi Chamber of Commerce (PCC) isa non-profit organisation dedicated to uniting the Indian Punjabi community globally throughcommerce and cooperation. It was established in 2017 through the generous support of thePunjabi community in New Jersey, US.Local chapters are the pulse of our community and PCC chapters can be found in Punjabiareas throughout the world, including, New York, New Jersey, Washington D.C.,Philadelphia, Washington D.C., Toronto, Vancouver and Ludhiana.PCC Delhi recognises and celebrates the diversity of our community in Delhi and the NCRand launched its chapter to serve as liaisons to the community whereby programming andbenefits will be aligned to serve the needs of local community.Considering the current global crisis, it was a virtual launch with over 100 attendeesbelonging to different backgrounds ensuring diversity.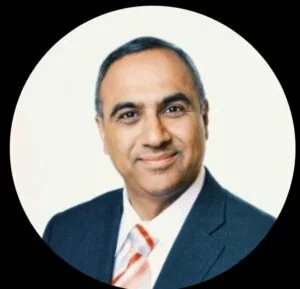 The launch was led by Mr Gurpreet (Gary) Pasricha, Co-founder of PCC who is based inNew Jersey and a lawyer by profession. During the launch, he spoke at length about PCC andits mission. According to Gary Pasricha,"The Punjabi Chamber's mission is to provide a free platform forglobal Punjabi businesses and professionals to network, educate and help each other."The launch received tremendous support from other organisations and chambers likeASSOCHAM, Invest India, GEM, Le Meridien, DSB Group, PHD Chamber, Rotary Club ofCentral Delhi, Sartaj Hospitality, Estrela Inc and many more.Eminent Global personality Isha Bhandari who is the Global Advisor of PCC quoted, "The vision of Gary Pasricha is pertinent in these times as we see all business establishments,irrespective of their strength and type of industry have been affected greatly by the pandemic.The Chamber envisages great opportunities for Punjabi community in India and across theglobe"Each PCC local chapter is managed by a committee of dedicated leaders who wish to giveback to our community and are led by two Co-Chairs who help guide the group. Delhichapter will be headed by Gautam Khurana, a lawyer and Founder & Managing Partner atIndia Law Offices and Nazm Singh, a Forensic-Certified Chartered Accountant with abackground in Computer Application.