Sanvi Bansal- Appointed as the Brand Ambassador of HoverRobotix.
Let's sit together on a coffee table and share views about this girl. Sanvi Bansal, an eleven year young, pretty and an innocent child from the steel city Mandi Gobindgarh, Punjab. As an adult, we can think big about achieving things in life. But, as a child, she thinks what she does. Sanvi is the first child of her loving parents, who have always been a responsible and a loving kid. She always has knack to learn something new and she stays away from materialistic world. This little girl is selfless, filled with emotions, values, and ethics.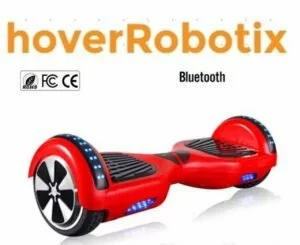 Friendship with Hoverboards
As time went by, she got to know about these mobility robots called hoverboards from HoverRobotix. Now she wanted to switch on these self balancing wheels as it has always been captivating her. The day she was gifted with her hoverboard she drove it as if she was riding it since her childhood. Sanvi felt so familiar and comfortable with these wheels that within few minutes she rode it like a pro. Now it was an everyday thing to ride hoverboard during her free time. Without comprehending she self-learned dancing on the wheels.
She dances fantastically while being on her hoverboard. Sanvi recently participated in "Ambassadors of Hope", a competition announced by the Education Minister of Punjab. She chose to showcase her dancing skills on wheels by paying tribute to the COVID-19 warriors. She wishes to be a role model for other kids and also wants to be a young YouTuber. This young mind is already dreaming big to reach skies. From here, she chooses to start her journey towards success.
Sanvi being the child prodigy appointed as the brand ambassador of HoverRobotix. She rides hoverboard so amazingly that even the Founder & CEO of HoverRobotix Dr. Munish Jindal couldn't stop praising her skillset. On the onset, when he got a chance to speak with Sanvi, he was so impressed with her intellect, her expertise and her adroitness, that he appointed her as the proud brand ambassador of his organization HoverRobotix. Sanvi is the face of the company and the first ever brand ambassador from Mandi Gobindgarh, Punjab. Her finesse and prowess made her achieve this feat to get her into the league of world acclaimed wunderkinds.